5 upcoming trends in Evening Dresses to watch out for in 2023
As fashion enthusiasts, we all like to stay ahead of the curve and know what's in store for the upcoming seasons. And when it comes to evening dresses, nothing excites us more than the new trends that designers come up with. As we gear up for 2023, let's take a look at the top 5 trends in evening dresses that are going to be big in the upcoming year.
Bold Colors: In 2023, evening dresses are going to be all about statement-making colors. You can expect to see a lot of bold hues like hot pink, electric blue, and striking reds. These colors will be popular for both short and long dresses, and will make sure that you don't go unnoticed at any formal event.
Sheer Fabric: Sheer fabrics are here to stay and will continue to be a trend in 2023. From delicate overlays to intricate embroidery, designers are incorporating sheer materials to achieve a sense of ethereal elegance in evening dresses.
Exaggerated Sleeves: Sleeve details have become increasingly popular in recent years, and this trend is set to continue in 2023. Expect to see a lot of exaggerated sleeves, including puff sleeves, bishop sleeves, and off-the-shoulder designs. These dramatic sleeves will add a touch of romance and glamor to any outfit.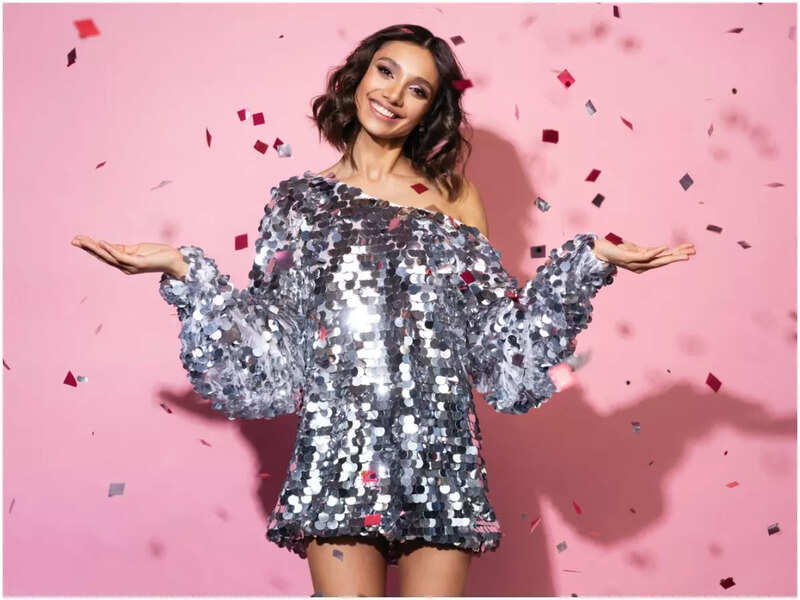 Big Bejeweled Accessories: When it comes to accessories, the buzzword for 2023 is "bigger is better." Statement jewelry, chunky heels, and handbags adorned with oversized jewels will be all the rage. These details will add a touch of glitz and glam to your outfit, making sure you stand out from the crowd.
Asymmetrical Hemlines: Asymmetry has always been a favorite among fashionistas everywhere, and in 2023, asymmetrical hemlines will be the go-to style for evening dresses. These hemlines add an element of edge and modernity to any dress, and with designs ranging from high-low to angled cuts, there's a style for everyone.
2023 is going to be an exciting year for evening dresses, with bold colors, statement-making accessories, and edgy design details being the key trends. Whether you're attending a formal event, a cocktail party, or a black-tie function, these fashion-forward styles are sure to make you the center of attention.