Mastering the Art of Suit Styling: Tips for Different Occasions
Suits are timeless and classic staples in every man's wardrobe. Whether you wear them to work or formal events, a well-styled suit can exude elegance and sophistication. However, styling a suit for different occasions can be tricky. You don't want to look too casual or overdressed. So, here are some tips to master the art of suit styling for different occasions.
Formal Occasions:
When attending formal events such as black-tie galas, weddings or award ceremonies, you need to exude elegance and sophistication. Opt for a tuxedo or a black or navy suit paired with a crisp white dress shirt, a bow tie, and a pair of black dress shoes. Remember, the fit is key: you don't want to look like you're wearing a suit that's a size too big, or worse, too small.
Business Meetings:
In a professional setting such as business meetings, it's important to look sharp and polished. A dark navy or charcoal suit with a white dress shirt and a tie is a classic look that works well. You can also experiment with your accessories such as tie clips, cufflinks or pocket squares for a touch of personality.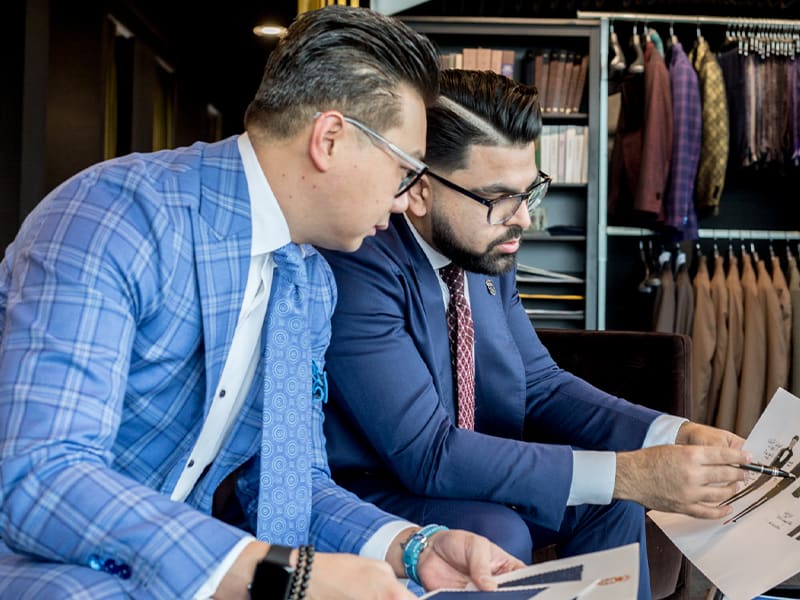 Semi-Formal Events:
Semi-formal events like cocktail parties or dinner dates can allow for a bit more flexibility in your suit styling. A light grey or navy suit paired with a dress shirt, patterned tie and pocket square can create a sophisticated and relaxed look. You can also swap dress shoes for loafers or even clean sneakers for a more casual feel.
Casual Events:
Casual occasions like bbqs, birthdays, and weekend brunches require a more relaxed approach but that doesn't mean you have to forgo the suit. Try a light coloured linen suit paired with a t-shirt or even a polo shirt to keep it comfortable and casual. A pair of white sneakers will complete the look while still maintaining a touch of sophistication.
Summer Occasions:
Summer occasions like beach weddings or garden parties require you to dress light and casual. Opt for a lighter coloured suit such as beige or light blue paired with a patterned shirt or even a linen shirt. You can also get creative with your footwear, ditch the dress shoes and go for loafers or even sandals if the occasion calls for it.
Styling a suit for different occasions requires you to be mindful of the event and the dress code. Remember, a well-fitted suit is key to looking sharp and sophisticated. Experiment with different colours, patterns, and accessories to add a personal touch to your suit styling. With these tips, you can master the art of suit styling and be confident in your look, no matter the occasion.